The bent plywood look is a classic style from the mid-century modern era — and it might just be what's missing from your home office. The look is easily achievable by adding mid-century modern desk chairs to your office space.
Your office should be a sanctuary of productivity. With this in mind, your office furniture should be comfortable and functional, allowing you to focus on your work.
But that doesn't mean your office can't have style.
If your office displays sophistication and taste, so will your work. The simple addition of a mid-century modern desk chair will add just the right amount of flair to help you get things done in style.
One of the most classic and timeless styles of office chair from the era is the bent plywood look.
The Bent Plywood Look
The natural beauty and warmth of wood made it a favorite material among mid-century era designers.
As Europe recovered from World War II, there were significant material shortages to contend with. Many designers were forced to seek out new innovations to bring their ideas to reality. Among these innovations was molded plywood.
This new technology allowed designers to bend and mold plywood into flowing, organic shapes that fit the natural style of the era.
Here is a video showing one method of molding plywood to make the gorgeous Short Chair by Marcel Breuer.
Still popular today, the bent plywood look is highly evocative of the mid-century modern era.
5 Bent Plywood Desk Chairs
Here are 5 bent plywood desk chairs that will instantly give your office the mid-century modern look.
Ambrosio Bent Plywood Office Chair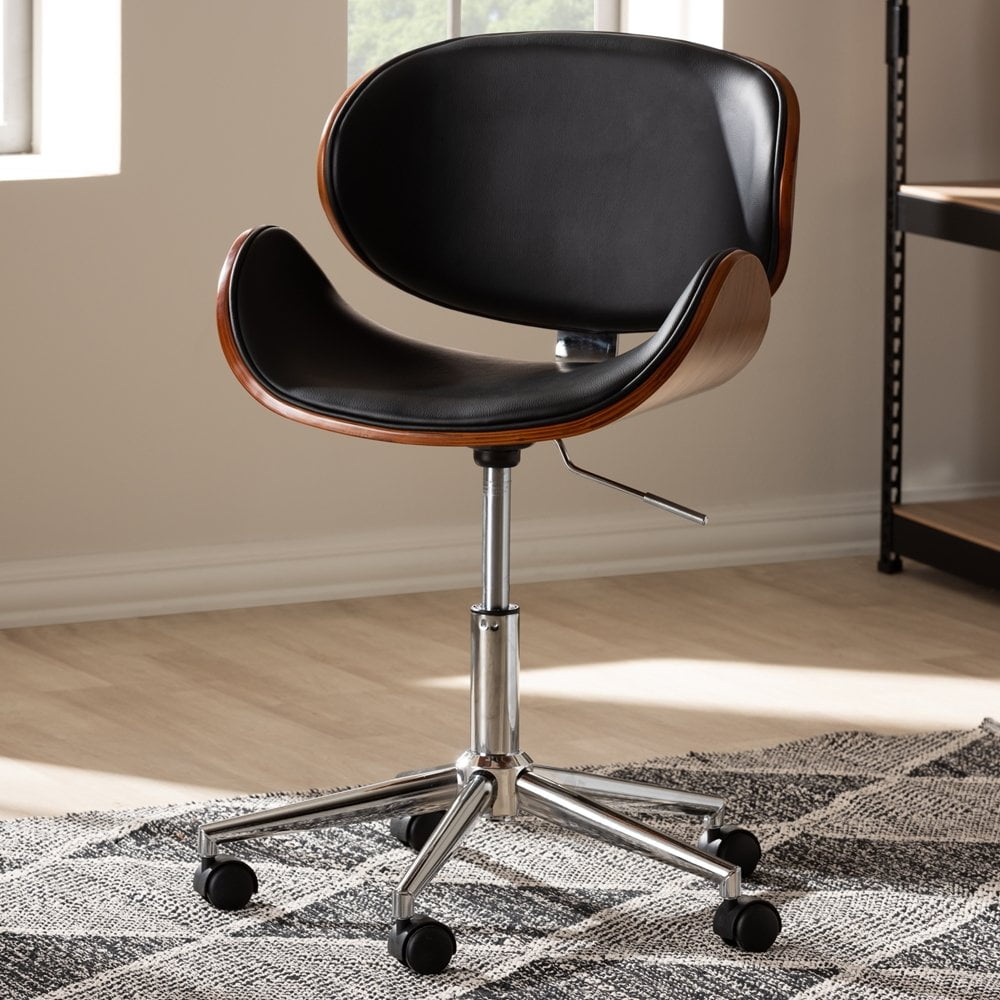 The Ambrosio features all the classic traits of the mid-century era. Its design is simple, featuring clean lines and smooth, organic curves. Despite its simplicity, the Ambrosio is surprisingly comfortable, as its rounded seat and back naturally mold to your body.
The contrast between the walnut veneer and black faux leather adds some liveliness to the design. Though eye-catching, the Ambrosio can fit in perfectly in a wide range of office settings.
Hamilton Modern Office Chair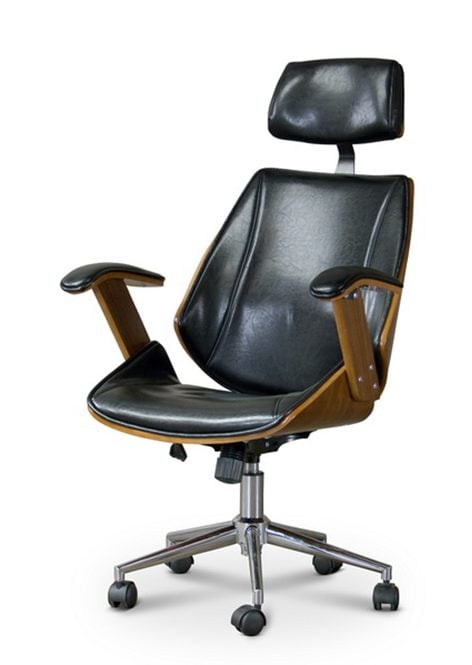 If the Ambrosio was too simple for you, the Hamilton might be just what you're looking for. Featuring a tall back, a padded headrest, and helpful armrests, the Hamilton provides plenty of office comfort.
Combined with the adjustable seat height and 360 degree swivel capabilities, the Hamilton is designed to keep you relaxed for long working periods.
Bruce Bent Plywood Office Chair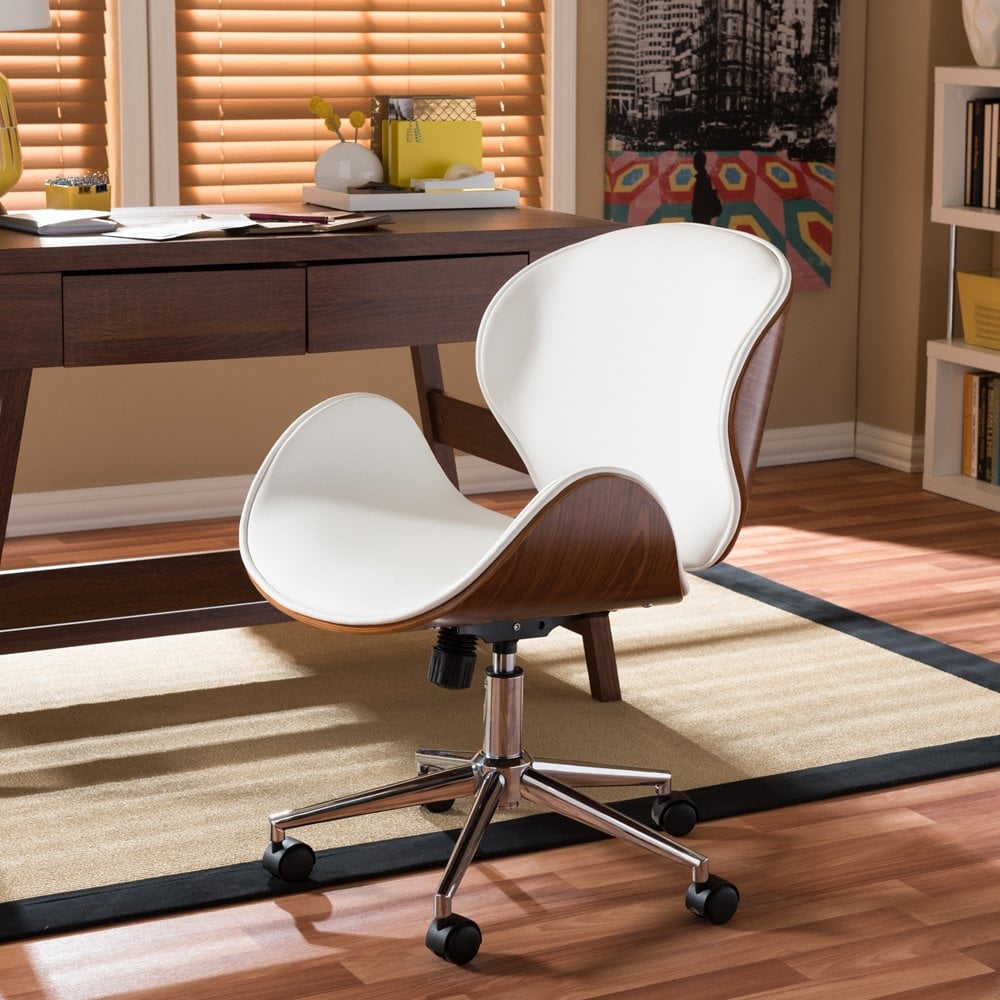 Similar to the Ambrosio in design, the Bruce takes comfort to the next level. The Bruce features a deep seat and a tall back, providing ample support while you work.
If you're looking for a statement piece, the Bruce comes in a white faux leather, adding a bit of flair to your office. If you want a more conservative look, opt for the classic black faux leather.
Watson Modern Office Chair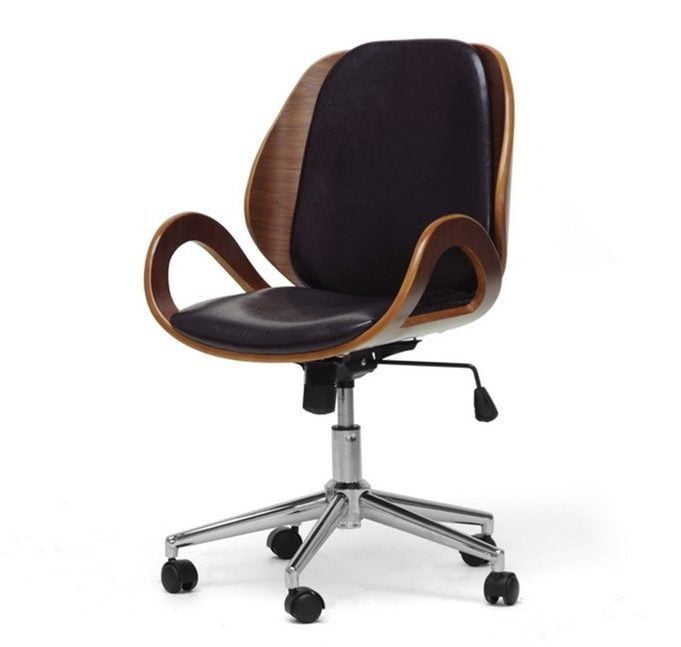 While molded plywood is excellent for simple pieces, it can also allow designers to get a little creative. The Watson is a perfect example of this, featuring gorgeous, rounded armrests. Their organic shape makes for an artful, eye-catching addition.
Like the Bruce, the Watson comes in an exciting white faux leather as well as a classic black faux leather.
Rathburn Modern Office Chair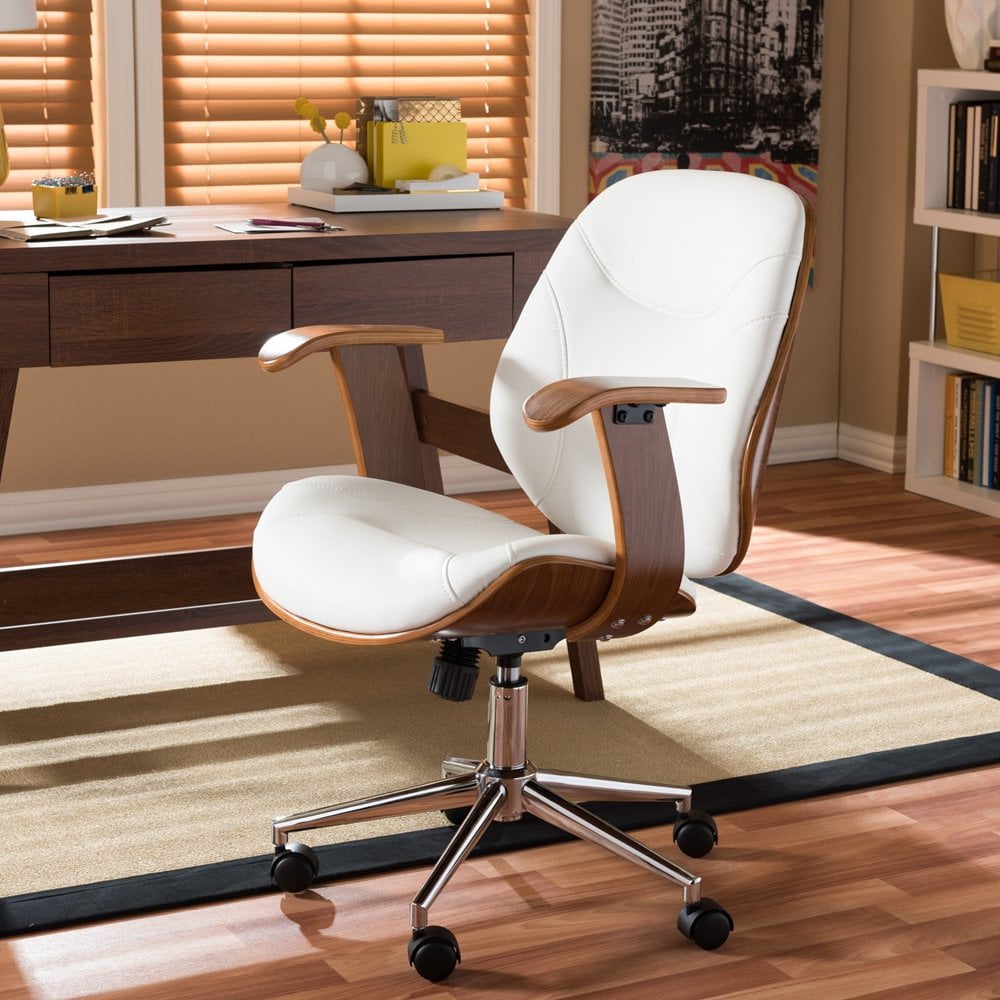 In-line with the Hamilton, the Rathburn features two solid armrests. The tall back is upholstered in faux leather with ergonomically designed creases for added comfort. The upholstery comes in either black or white, so you can get the right look for your home.
Other Great Articles To Read