Any living space is incomplete without a stylish and comfortable mid-century lounge chairs.
While the mid-century modern era brought us a vast supply of stylish and elegant pieces, there weren't always, well, comfortable.
The spirit of the times prioritized minimalism. Designers often stripped pieces down to their bare essentials. Rather than hide their manufacturing methods, designers often chose to flaunt the industrial-origin of their pieces.
Though this gave us classic pieces like the Diamond Chair, many of these pieces didn't exactly have a cozy feel to them.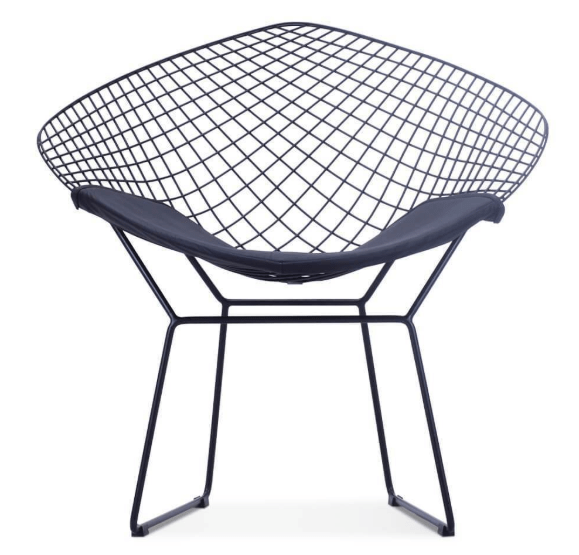 Comfortable Mid-Century Lounge Chairs
But no need to despair! There are quite a few classic lounge chairs that embody the mid-century era while also being comfortable.
Here are 9 of our favorites.
As an affiliate, we may receive commissions from our partners. This helps us provide more quality content at no extra cost to you.
Eames Lounge Chair and Ottoman
No discussion of mid-century modern lounge chairs could be complete without mentioning the Eames Lounge Chair and Ottoman. This Eames chair and ottoman is perhaps the single best known piece to come from the mid-century modern era.
The contrast between the molded wood and the high-quality leather upholstery is simply timeless
And did we mention that it's comfortable? The deep cushioning and soft, tufted leather are as comfy as it gets. Kick your feet up on the ottoman and lean back because you're in for an incredible lounging experience.
Egg Mid-Century Lounge Chairs
Arne Jacobsen's classic Egg Chair provides both comfort and a commanding presence.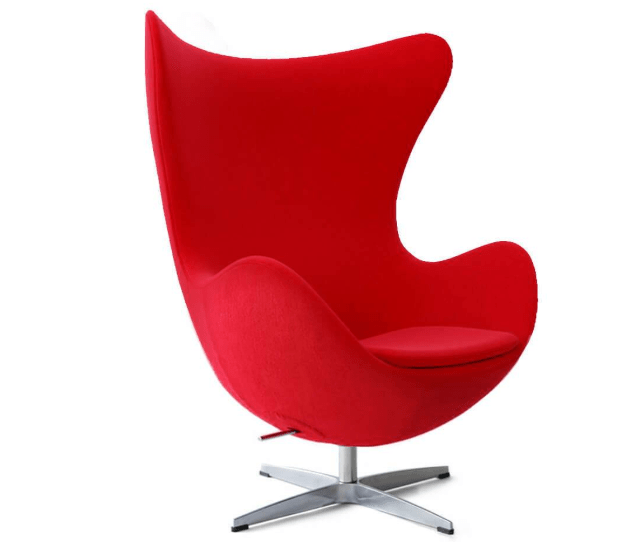 It's organic curves are classic to the mid-century modern era.
The high-back provides comfort while also creating a commanding silhouette. This has the effect of creating an intimate feel between those seated in the Egg Chair and all those close-by — perfect for entertaining guests in your living room.
Womb Chair and Ottoman
Eero Saarinen was inspired to design this piece after a conversation with Florence Knoll who wanted more informal seating options. Saarinen decided to name this one the Womb Chair because of the way you could cozy up in it.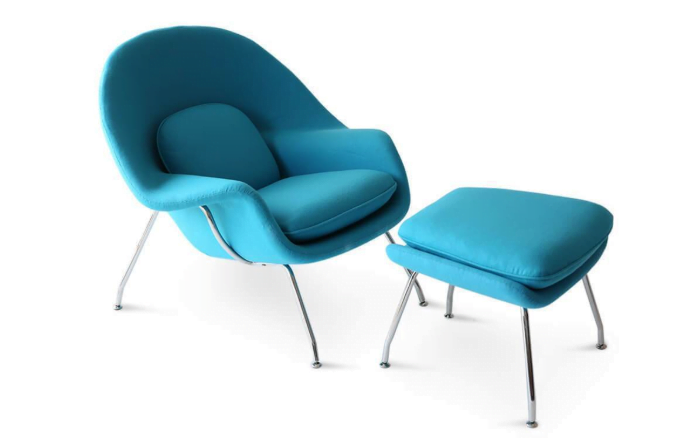 The tubular steel legs proudly display the industrial origin of this piece, though it maintains a comfortable and home-y feel.
The Womb Chair's organic curves are undeniable inviting.
Swan Chair
Another classic from Arne Jacobsen, the Swan Chair is nothing short of timeless.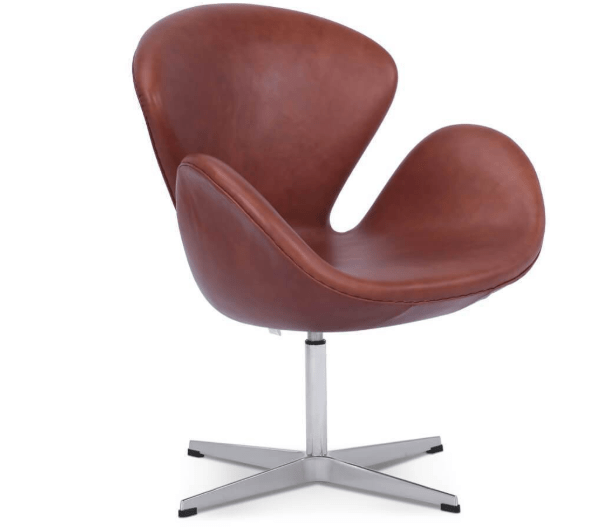 Much like the Egg Chair, the Swan Chair doesn't feature any straight lines. Rather, it seems to flow organically.
This results in a sensual, elegant appeal.
Papa Bear Chair
Properly named, the Papa Bear Chair looks and feels as if the chair is reaching out to give you a warm and comfy embrace.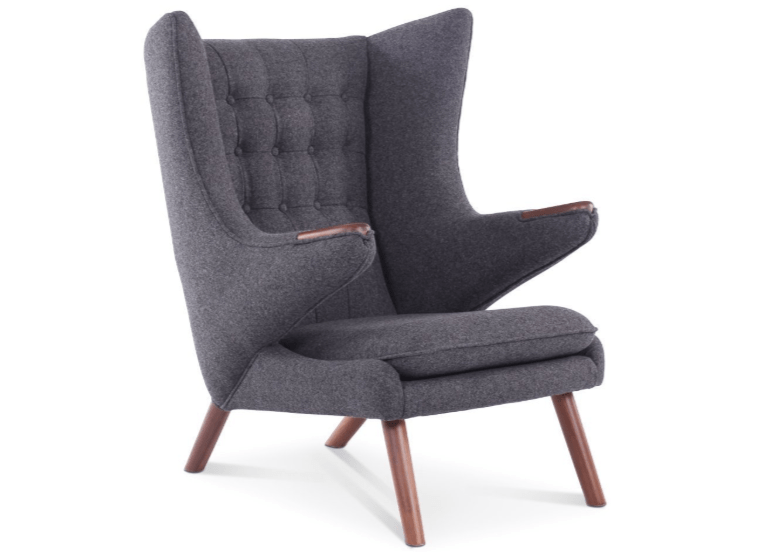 Though mostly known for his minimalist pieces, Danish designer Hans J. Wegner also sought inspiration from traditional furniture design. The Papa Bear Chair is a perfect example of this.
Here, Wegner effortlessly combines the comfort of traditional design with the elegance of modernism.
Florence Armchair
In contrast with the organic curves featured on other pieces from the era, the Florence Armchair is a sleek and geometric take on the classic lounge chair.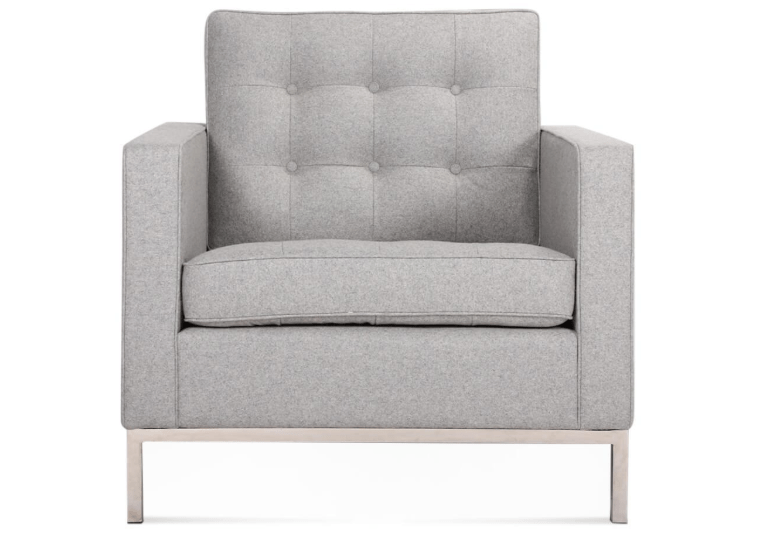 Inspired by the work of her mentor, Mies van der Rohe, Florence Knoll designed this chair to invoke the geometric feel of mid-century modern architecture.
The timeless simplicity of the Florence Chair allows it to work perfectly in a wide range of settings.
Ball Chair
A true statement piece, the Ball Chair is also incredibly comfortable.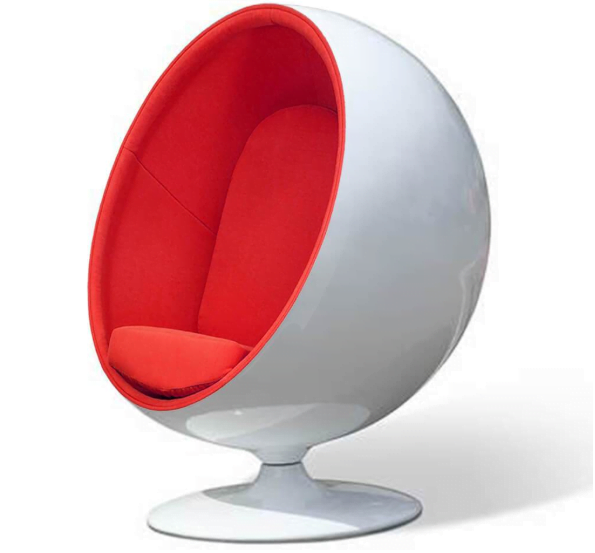 Designed by the Finnish Eero Aarnio, the Ball Chair was a demonstration of the breadth and depth of Scandinavian design capabilities.
It's hard to imagine a better place for curling up into a ball and reading a book (or just taking a nap!)
Coconut Chair
One of George Nelson's more whimsical designs, the Coconut Chair's open design is perfect for lounging.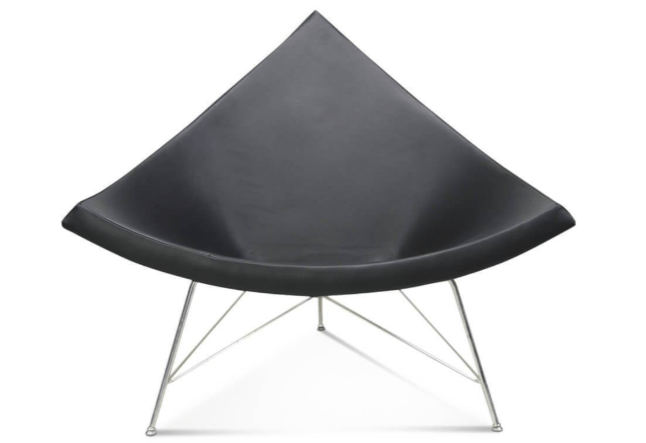 The simple one-piece design of this chair is both visually appealing and remarkably functional. The open design is equally perfect for curling up with a book, kicking back with a drink, or leaning forward for an engaging conversation.
Warren Platner Mid-Century Lounge Chairs
Inspired by Platner's modernist classics, this Lounge Chair achieves the pinnacle of comfort.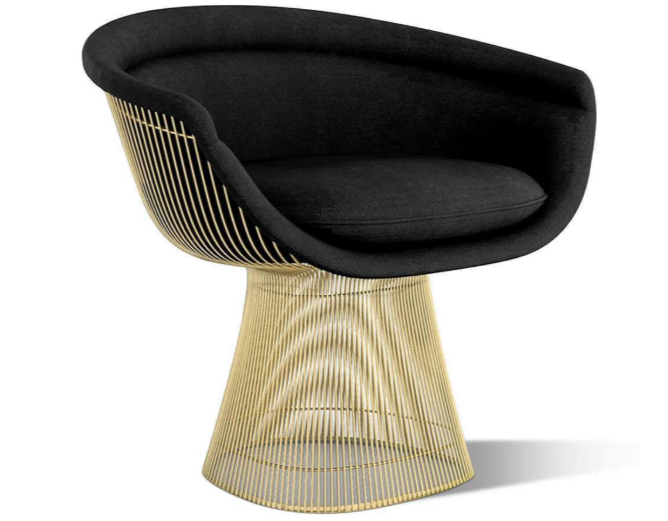 This lounge chair combines the industrial feel of the Bauhaus movement with the comfort a large upholstered seat.
The tubular metal support gives this piece its signature look, while the large and inviting seat provides luxurious comfort.
Sources:
Featured Image: Eisenmann Architecture
"Mid-Century Modern: Furniture of the 1950s" by Cara Greenberg
"Vintage Furniture: Collecting and Living with Modern Design Classics" by Fay Sweet
Other Great Articles To Read